A PLACE THAT WARMS THE HEART
A Place That Warms the Heart
A Family Grief Center
Shreveport, LA

*A Place That Warms the Heart is an organization that provides support groups services in a caring and compassionate environment to allow each person in a family to grieve in his or her own way.
*These services are provided free of cost and are facilitated by trained professionals who listen and guide the participants on their journey.
*The groups are offered twice a year and meet for 6 weeks.
Spring Groups Begin March 20, 2018
From 6:00 to 8:00 PM
Groups take place weekly on Tuesday nights for 6 weeks.
Willis Knighton Innovation Center
2105 Airline Dr. Bossier City, LA 71111
(enter from Shed Road)
Parent groups: For many, the loss of a child is the greatest loss and the grieving process can be very complicated. By participating in this group with other parents that are facing many of the same challenges, the participants learn the true value of a support group.
Significant other group: this group is for adults who have had a significant loss. This could be a spouse, brother, sister, father, mother, grandparent, etc. We have found that the most frequent attendees of this group have lost a spouse later in life. This group will now be focused on older people with a significant loss. The ages for this group will tend to start in the 30's.
*Children's Groups (5 to 12 years old) : The focus is on helping children understand and express what they feel. Therapeutic games, play therapy, art, music and discussions are utilized to encourage the child's expression and understanding of grief.
*Adolescent group (13 to 18 Years old) : Recognizing that teens go through a tremendous transition when entering this age, this group focuses not only on the experienced feelings, but also the "growing up" issues.
*For our children and adolescent groups, there must be an adult on-site while groups are in session.
Our grief support groups are provided free of cost and are facilitated by trained professionals.
Please call 318-317-9329 for more information or to get a packet for the groups.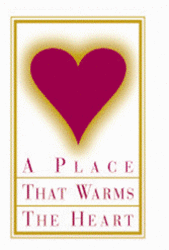 During times of grief, the fabric of our soul is torn... much like the finest cloth that has become threadbare. Our hearts search for places to rest and heal... as the threads are replaced with care and compassion.
Facilitators and Board Members
Kaitlyn Connor Jeansonne
Rhonda Connor, CRNA
Antoinette Gardner, RN, MEd
Mary Ellen Hoffman
Heather Odom
Leigh Peregoy, MSW, LCSW
Chris Pierce
Stacey Fuselier-Pierce, LPC, LMFT
Sherry Sterritt
Debra Crump
Jenna Worley