Favorite Links
Listed below are links to webpages about grief and loss (bereavement) that might be helpful to you.
A Place That Warms the Heart is not responsible for any content of the sites listed below.
Resources and helpful information from the Center for Loss and Life Transition
Fernside offers many resources for grieving people and helping professionals. You might be looking for ways to explain the death in your family, information on how to prepare a child for the funeral or how you can support a student in your class who has experienced a death.
An interactive grief web site that has served the bereaved on the net since 1995. It offers grief discussion boards where men and women can discuss issues related to grief and healing or find articles on grief and links to other sites about grief.

The Survivors Of Suicide web site is to help those who have lost a loved one to suicide resolve their grief and pain in their own personal way.
Newsletters and helpful information about dealing with grief and loss.
KinderStart is the largest (and most popular) indexed directory and search engine focused on children zero to seven on the 'net to help provide parents, grandparents, foster parents and teachers with the most organized, and easiest to use index and search engine available. To get Grief Resources click on Family Dynamics.
Collected here are some of the best online resources for coping with grief and bereavement. Many people suffering from loss have turned to the internet to find help, support, or someone to share their pain with. From professional grief counselors to individual bloggers sharing their own experiences, there is an amazingly supportive community online for those learning to cope with loss. These sites can be useful both for people suffering from grief, and those who offer them support. The sites are sorted by category and listed in no particular order within their groups.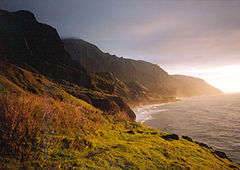 After the death of a loved one, many people experience a wide variety of feelings and wonder if these feelings are normal. Some people become overwhelmed with the intensity and conflicting nature of their feelings. OneLegacy Family Care professionals offer the following community resources to assist you on your grief journey
Grief's Journey, where our primary focus is on the bereavement for the loss of a spouse and life partner.
A grief support center in Ft. Worth with excellent resources.
A national non-profit, self-help organization to help families deal with the death of a child at any age or from any cause. There are some wonderful links at this site.